100 Great Charity Event Ideas for
Successful Fundraisers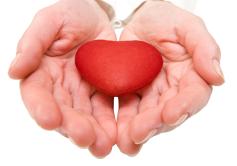 These are some of the best charity event ideas and unique fundraising ideas for nonprofit organizations including churches, schools, colleges, sports teams and charities.
Please take your time browsing the various fundraising ideas and fun ideas for unique charity events. The fundraiser idea that appeals to you most may be a perfect fit for your charity.
If you like a charity event idea but it is not a perfect fit, you can always modify the idea or even combine a few of our fundraising event ideas to suit your charity's needs, message and cause.
1-10 Fundraising Event Ideas for Charity
4th of July Bake Sale
4th of July Picnic
Acupuncture in the Park
Amateur Photography Expo
Auction for Cat Lovers
Auction for Dog Lovers
Babysitting Fundraiser
Baby Furniture Trade Fair
Barter Fair
Beach Party and Clean-Up



11-20 Fundraising Event Ideas for Charity



Black Friday Bake Sale
Black Friday Kids Carnival
Books-Music-DVDs Sell, Trade and Swap
Car Detail and Pinstripe Day
Car Wash and Bake Sale
Career, Job and Networking Fair
Cat Photo and Video Expo
Cat Furniture Building Workshop
Chiropractic Family Day
Christmas Bake Sale



21-30 Fundraising Event Ideas for Charity



Church Bake Sale
Comic Book Fair
Computer Repair Workshop
Craft and Bake Sale
Crawfish Boil
Cruise Ship Auction
Cupcakes Bake Sale
Dogs Dress-Up and Pageant
Easter Egg Hunt and Bake Sale
Election Day Bake Sale



31-40 Fundraising Event Ideas for Charity



Election Day Picnic
Fall Bake Sale
Family Dance Marathon
Family Food Fight Fiesta
Family Rock-and-Roll Run Day
Family Walk Day
Family Yoga Retreat
Flamingo Flocking Event
Full Moon Downtown Walk
Full Moon Rave



41-50 Fundraising Event Ideas for Charity



Get-Out-Of-Debt Workshop
Homeopathic Medicine Fair
Farmer's Market Barter Fair
Father's Day Bake Sale
Groundhog Day Bake Sale
Halloween Bake Sale
Halloween Haunted House
Healthy Stew Cook-Off
Holistic Community Health Fair



51-60 Fundraising Event Ideas for Charity



Independence Day Bake Sale
International Beer Celebration
Kids Bake Sale
Kids Dance Festival
Kids Martial Arts Workshop
Kids-Only Masked Ball
Kids Yoga Festival
Lego Fun Day and Contest
Masquerade Party for Singles
Monkey Bread Bake Sale



61-70 Fundraising Event Ideas for Charity



Mother's Day Bake Sale
Motivational Goal Setting Weekend
Neighborhood Block Party
New Year's Day Healthy Bake Sale
Nursery Rhyme Karaoke Contest
Organic Soup Kitchen
Pasta-Making Party
Peace Day Bake Sale
Peace Day Carnival
Peace Day Fun Fest



71-80 Fundraising Event Ideas for Charity



Peace Day Picnic
Pet Health Day Organic Food Expo
Pet Walk Parade
Pizza Kitchen
Psychic Reading Fair
Recycled Arts and Crafts Fair
Recycled Costume Fancy Dress Party
Reiki in the Park
Renaissance Fair
Resume Writing Workshop



81-90 Fundraising Event Ideas for Charity



School Bake Sale
Scrap-booking Escape
Snowman Treats Bake Sale
Spring Day Bake Sale
Spring Day Celebration
Summer Fruit Juice Buffet
Summer Day Iced Coffee Extravaganza
Summer Day Iced Tea and Smoothie Contest
Summer Vacation Celebration
Summer Vacation Splash Park



91-100 Fundraising Event Ideas for Charity



St. Patrick's Day Bake Sale
St. Patrick's Day Cookie Sale
St. Patrick's Day Festival
TaiChi in the Park
Tax Day Bake Sale
Teacher Appreciation Day Carnival
Tie-Dye Art Show
Valentine's Day Flowers, Candy and Bake Sale
Wii and Wine Night
XBox Live Fun and Games Contest
This fun and profitable charity fundraising idea, a wishing well fundraiser, is a wonderful addition to any of the above charity events.

Breast Cancer Fundraising Ideas

Pink Ribbon Mug Ideas for
Breast Cancer Awareness Charity Fundraisers

Pink Ribbon Products

Breast Cancer Posters

Pink Ribbon Cards

Breast Cancer Pink Ribbon Stickers

Breast Cancer Pink Ribbon Invitations

Bake Sale Ideas

Home Page