A Charity Fundraising Idea for A Wishing Well Fundraiser
This charity fundraising idea, a wishing well fundraiser, is suitable for all non-profits, including schools, churches, youth groups and charities.
This fundraising idea can be used as a
fundraising activity
at almost any
fundraising event
.
You can also raise funds with your wishing well as a stand-alone fundraiser at various locations throughout the year.
This is an extremely popular and easy fundraising idea that gives people a chance to make wishes and your charity a chance to raise funds.
You have a choice of either buying a wishing well, having one custom made for you, or making one yourself. Decide beforehand if your wishing well needs to be portable, and if so, consider how you will transport it to various fundraising events.
Sponsors for Your Wishing Well
Get local businesses to sponsor your wishing well. Think of the surfaces of your wishing well as prime real estate. You can either rent, sell, or auction the different pieces and sides of your wishing well.
You can get permanent sponsors, or you can find new sponsors for each wishing well fundraiser you have.
You can reduce or even eliminate your promotional expenses if you include your sponsors names on your banners, fundraising invitations and fundraising flyers.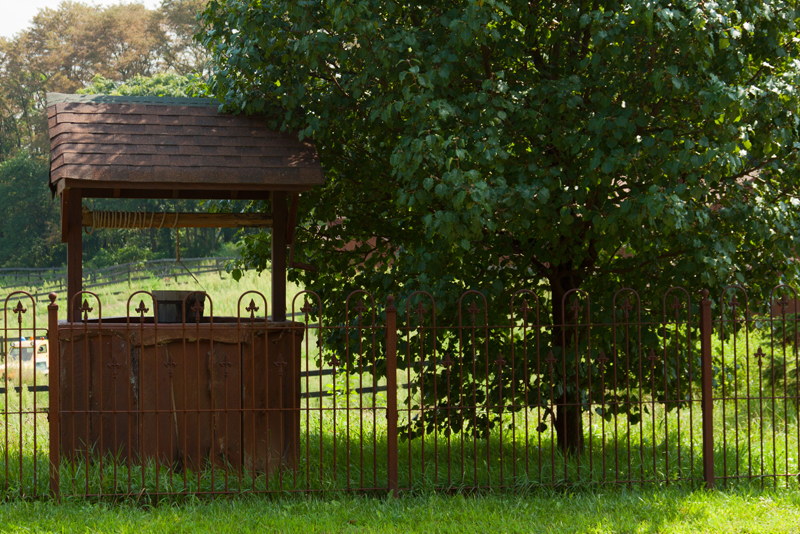 Make a Wish Stickers
Customize your Make a Wish Stickers and give them out at your fundraising events as part of the wishing well experience. It's a wonderful souvenir for people to take home with them... and a great reminder that wishes do come true.
Wishing Water Well
by
ConcordCollections
Check out Wishing Stickers online at
zazzle
Cash or Tickets?
Traditionally people think of wishing wells as a place to throw a few coins in and then make a wish. This is the easiest way of running your wishing well fundraiser. But... there are more profitable ways.
Consider selling tickets for wishes, and make the wishes specific to different categories.
You can be as creative as you like with the themes and categories. Here are a few ideas to get you started.
Health wishes
Money wishes
Career wishes
Love wishes
Travel wishes
Car wishes
Home wishes
Friendship wishes
World wishes
If you're feeling really creative, you can even design wish coins or wishing tickets for each of the different wish categories.
If you do design your own wish tickets, make them in duplicate so that the person buying the ticket and making the wish can toss half into the wishing well, and keep the other half as a memento.
A Wishing Well Poster forYour Charity Fundraiser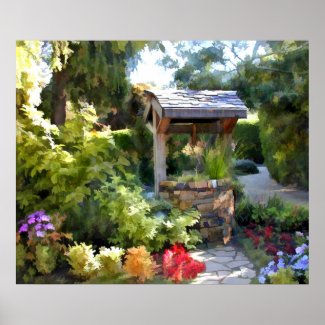 Wishing Well
by
ElainePlesser
Make a poster online
at zazzle.com
Make a Wish T-Shirts forYour Charity Fundraiser
Make a Wish
by
wowoland
Browse other
Wish T-Shirts
More Charity Fundraising Ideas
Explore the links below to discover other fun and successful fundraising ideas that you can use in conjunction with your wishing well fundraiser.
Thanks for visiting my site. I wish you all the fundraising success in the world.

Charity Event Ideas

Church Fundraising Ideas

School Fundraising Ideas

Bake Sale Ideas

Auction Fundraising Ideas

List of Fundraising Ideas

Home Page