A Unique and Life-Changing
High School Fundraiser
This motivational high school fundraiser, based on unique school fundraiser ideas, is powerful beyond belief.
Profitable for your school, life-changing and priceless for high school students, as well as all the paying guests.
Experience the fun and the magic of a Great Goal Generation fundraising event.
This unique high school fundraiser will be an unforgettable, life-altering experience, for every high school student.
Before the event, have the students, and all the invited guests, imagine exactly how they want their life to look in five years time.
They all arrive at a grand celebratory party and pretend as if they had already accomplished all of their five year goals.
How do they pretend that they have already achieved their five year goals? They bring in "proof"!
Future Success and Accomplishments
Whatever five year goals the students set for themselves, there are fun ways that they can create proof of their successes and accomplishments in advance.
Everything about this Great Goal Generation high school fundraising event is designed to be motivational to help the students realize their biggest dreams and create ideal lives for themselves.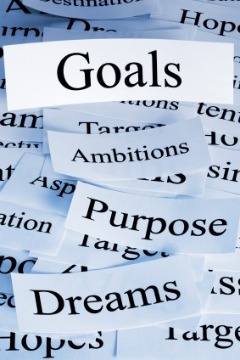 Unique Fundraising Ideas and Activities
Explore unique fundraising ideas and activities for everything from the invitations, the dress code, the motivational music, the party decorations, and even the food that you serve.
This school fundraiser is powerful, encourages high school students to dream big, and can help them to create their ideal future. 

Before the fundraising event, instruct the students and the guests to imagine their perfect life and dream their biggest dreams! In five years they can accomplish anything that they desire.
Focus on Setting Goals
When they plan for this fundraiser, have them focus on all of their goals:
Personal goals
Relationship goals
Educational goals
Career goals
Financial goals
Family goals
Community goals
Spiritual goals
Challenges and Fundraising Activities
Set challenges and fundraising activities for them as they plan for this event. Have them work on setting all their goals. They need to create the proof of their future accomplishments before the fundraising event.
This Great Goal Generation high school fundraiser will motivate the students to set goals for themselves. It will also be fun, profitable, and help you raise the funds your school needs.

New! A Fast, Free and Online School Fundraiser for Teachers' Day
Scratchcard Fundraisers

Prom Fundraising Ideas

List of Fundraising Ideas

Home Page