Auction Fundraising Ideas

Creative auction fundraising ideas for exciting and profitable fundraising events.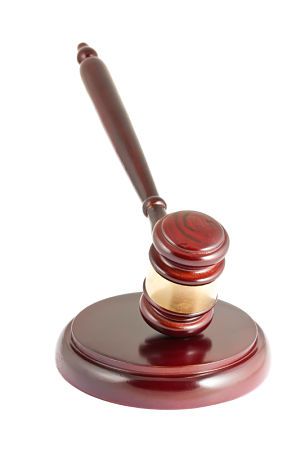 Auction fundraisers are fun, exciting and can raise significant funds for your nonprofit organization.
Auctions and silent auctions are not simple or easy fundraising ideas however. They need to be well organized and heavily promoted in order to be a success.
But... the time spent will be well worth it, both for the enjoyment factor of your attendees and donors, as well as for the financial rewards for your school, church, or charity.
Successful Auction Fundraising Ideas

A Baby Shower Fundraising Auction

This auction fundraiser is a huge money-maker, mostly because raising babies is so expensive. Manufacturers of diapers, baby formulas, baby foods and baby products are happy to make generous donations because they know that parents will continue to buy their products for a long time.
Soon-to-be-parents, grandparents and family friends are also happy to take out their checkbooks and credit cards to bid on the baby shower items as they know these are purchases they will be making in any case. It really is a win-win situation.
These are some of the baby shower auction items that are sure to attract high bids and help make your fundraiser a great success.
Baby room furniture
Baby carriers
Baby car seats
Baby strollers and prams
High chairs
Baby monitors
Diapers
Baby formula
Baby food
Baby bedding
Baby clothing
Teething rings
Of course items like baby toys, books and music for babies will do well too and round out your item offerings at your baby shower auction or silent auction charity event.
Fundraising Auction for Cat Lovers

People who love cats spend money on their pets. Some people even spend more money on their pets than they do on themselves. This cat fundraising auction is sure to draw a large crowd of feline enthusiasts.
Cat food and cat treats
Cat furniture and cat trees
Catnip
Cat toys
Airline travel and car carriers for cats
Books about cats
Pet store gift certificates
Medical health insurance for cats
Veterinarian gift certificates
The above items are all for kittens and cats... but cat owners deserve goodies too. Cute gifts with pictures of kitties on them make wonderful additions to your list of items cat lovers can bid on at your charity fundraiser.
Fundraising Auction for Dog Lovers

Dog lovers, like cat lovers, also spend a fortune on their pets. Some dog owners treat their doggies as their canine kids and are always looking for new toys and even pet clothing to buy for man's (and woman's) best friend.
Many of the above items for cats work well for dogs too. Some additional items that are popular include:
A stay at a dog-friendly hotel or resort
Bones for dogs and chew toys
Fancy dog collars, tags and leashes
Dog beds and blankets
Gourmet dog food and organic dog treats
Flea and tick collars and treatments
A fundraising auction for dog enthusiasts is not only fun, but very profitable too.
Cruise Ship Fundraising Auction Ideas

People dream about taking a cruise to exotic locations, and cruise ship travel agencies love giving away cruises as donations or at heavily discounted prices.
They do this because they love the free publicity. They also know that vacationers spend money on-board their cruises. From the alcohol to the spa treatments to the offshore excursions, there are ample profits to be made from donating to your cause.
The more that you promote your auction fundraiser, the greater the number of cruises you'll be able to solicit as donations.
Other items that will get high bids at this auction include:
Luggage sets
Airline tickets
Clothing certificates
Car rental vouchers
Gift certificates for house sitting and pet sitting
Hotel nights at the port of departure
Travel insurance policies
Themed Silent Auction and
Auction Fundraising Ideas

Spring
Summer
Autumn or Fall
Winter
Christmas
Easter
Thanksgiving
Valentine's Day
Mother's Day
Father's Day
Golf
Football
Soccer
Basketball
Hockey
Any other popular sport in your community
80's
60's
Ballroom Dancing
Disco
Reggae
Browse through the unique fundraising ideas on this website as many of the ideas work equally well for silent auctions and auction fundraising ideas too.
Great Resources for Auction Fundraising Ideas:

Silent Auction Fundraising Ideas and Item Ideas
Hold a Heads or Tails Raffle During Your Auction

More Fundraising Event Ideas

Complete List of Fundraising Ideas

School Fundraiser Ideas

Return to Home Page