Breast Cancer
Pink Ribbon Stickers
For Breast Cancer Awareness Fundraisers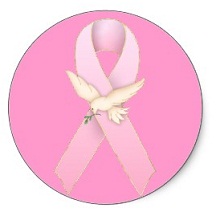 These beautifully designed breast cancer pink ribbon stickers for charity fundraisers and breast cancer awareness fundraising events were created by some of the most talented artists and graphic designers of today.
Buy them for yourself, as gifts, or for breast cancer awareness fundraisers.
Many of these pink ribbon stickers can be customized to suit your needs.
Breast Cancer Pink Ribbon Stickers
Live Love Hope Round Stickers
HERO COMES ALONG 1 Girlfriend
BREAST CANCER Tees Round Stickers
October is Breast Cancer Awareness
Month Round Stickers
Pink Ribbon Hope Sticker
Pink Ribbon with Rose
*Breast Cancer Awareness * Sticker
KRW Pink Ribbon Walk Men
Black Round Sticker
Fighters Survivors Taken
Watercolor Pink Ribbon Sticker
Breast Cancer Awareness Month Round Sticker
Breast Cancer For My Aunt Sticker
Think Pink!
I Treasure My Chest Round Stickers
Breast Cancer Survivor Square Stickers
Breast Cancer Tree Stickers
Breast Cancer I Wear Pink
For My Grandma Stickers
Breast Cancer Survivor
Pink Ribbon Round Stickers
I Walk For My Mom
(Pink Ribbon) Round Stickers
Breast Cancer I Proudly Wear Pink 1 Sticker
Pink Ribbon Girlfriend Stickers
Breast Cancer Awareness Stickers
Helpful Links for More Pink Ribbon Products and Breast Cancer Awareness Fundraising Ideas 
Pink Ribbon Products

Pink Ribbon Coffee Mugs

Pink Ribbon Cards

Breast Cancer Pink Ribbon Cards

Breast Cancer Posters

Charity Event Ideas

List of Unique Fundraising Ideas

Home Page