Unique Fundraising Events and Fundraiser Ideas
These ideas for unique fundraising events for your nonprofit organization explore fun and different ways to raise funds.

You can customize them based on the nature of your organization; charity, school, church or college, and also on the size of your planned fundraiser.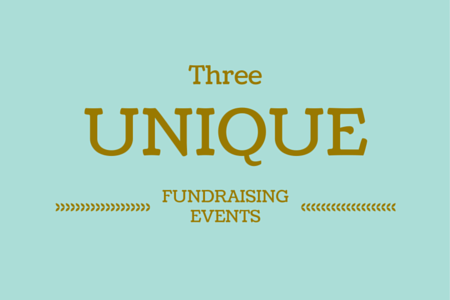 A Crawfish Boil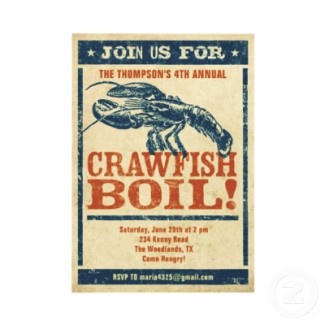 How about a Crawfish Boil?
It's a fun and different fundraising event idea that's delicious too!
Visit this website for some excellent advice on how to prepare for a crawfish boil, then simply customize the Crawfish Boil Invitation to the left with the details of your fundraising event.
Yummy, profitable and unique!
Or... A Unique Fundraiser for Ladies Only!
So... no-one's actually getting married... but a ladies night out, or a hen party, or a bachelorette party will sound like heaven to overworked ladies wanting to have a fun night out with their friends.
This is a fun fundraising event idea that can work for almost any size group, at any time during the year, and on almost any fundraising budget.
Have fun... and don't forget to have designated drivers, or a limousine, taxi or cab service option as part of your fundraiser.
Or... A Themed-Masquerade Party Fundraising Event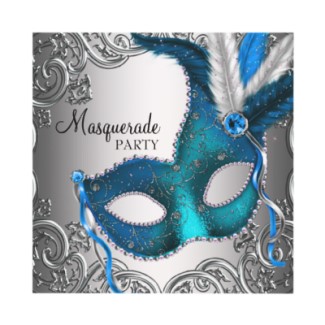 This elite fundraising event becomes unique when you add a further theme to your masked ball.
How about a color theme?
Black and White
Red and White
Red, White and Blue
Sunny and Yellow
Neon Colors
Rainbows
Pink and White
...or you can pick a theme based on different animals... or cartoon characters for a fun, light-hearted fundraising event. 

There are hundreds of different and unique fundraising ideas for events in this website. You may wish to read the fundraising ideas described in the following web pages to further your search.
Happy searching... have fun... and enjoy your unique fundraising event.

Silent Auction Fundraising Ideas

Top 20 Creative Fundraising Ideas

Campus Fundraising Ideas

Unique Bake Sale Ideas

List of Fundraising Ideas A-Z

Home Page