Inspirational Quotes to Say Thank You
This beautiful collection of quotes to say thank you are the perfect words to help you show your appreciation and express your gratitude. They are also a great way to thank your fundraising volunteers, supporters and donors.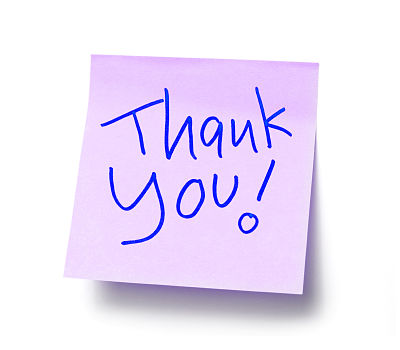 Best Inspirational Quotes to Say Thank You
"Be thankful for what you have; you'll end up having more." ~ Oprah Winfrey
"I can no other answer make, but, thanks, and thanks." ~ William Shakespeare
"I would thank you from the bottom of my heart, but for you my heart has no bottom." ~ Author Unknown
"If the only prayer you said in your whole life was, "thank you," that would suffice." ~ Meister Eckhart
"If you are really thankful, what do you do? You share." ~ W. Clement Stone
"Sometimes we need to remind ourselves that thankfulness is indeed a virtue." ~ William Bennett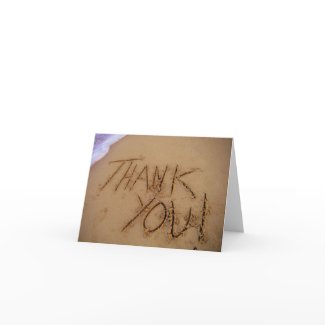 Thank You in sand
by
mrulon23
Shop for a different
greeting card template
online at zazzle
"Hem your blessings with thankfulness so they don't unravel." ~ Author Unknown
"Saying "thank you" creates love." ~ Daphne Rose Kingman
"No duty is more urgent than that of returning thanks." ~ Author Unknown
"Saying thank you is more than good manners. It is good spirituality." ~ Alfred Painter
"Some people are always grumbling because roses have thorns; I am thankful that thorns have roses." ~ Alphonse Karr
"The thankful receiver bears a plentiful harvest." ~ William Blake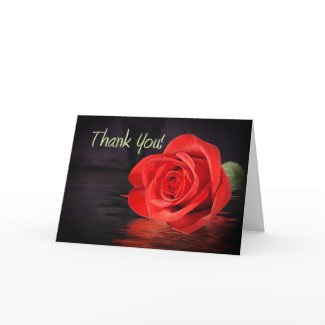 Red Rose Thank You
by
momentintime
Learn
ways to make money as an artist
on Zazzle.
If you don't find the perfect thank you quote on this page, this extensive collection of charity quotes that I've collected over the years is filled with some of the best inspirational quotes.
More Thank You Quotes:
Appreciation Quotes

Inspirational Charity Quotes

Gratitude Quotes

Teacher Appreciation Quotes

Home Page