10 Best Appreciation Quotes

These 10 best appreciation quotes are perfect for fundraising donation request letters, fundraiser flyers, fundraiser thank you cards and for using in volunteer recognition speeches.
If you don't find the exact quote you are looking for on this page, you can use the fundraising ideas search engine in the right-hand column to find more inspirational quotes for appreciation, gratitude, giving, charity and saying thanks.
You can also visit the other charity quotes pages listed at the bottom of these quotes.
Thank you for your visit today.
I appreciate you!
"Everyone wants to be appreciated, so if you appreciate someone, don't keep it a secret." ~ Mary Kay Ash
"There is more hunger for love and appreciation in this world than for bread." ~ Mother Teresa
"Appreciation is a wonderful thing: It makes what is excellent in others belong to us as well." ~ Voltaire
"By appreciation, we make excellence in others our own property." ~ Voltaire
"Even though they are paid differently, everyone has to feel appreciated." ~ Roger Staubach
"Appreciation can make a day, even change a life. Your willingness to put it into words is all that is necessary." ~ Margaret Cousins
"Every man supposes himself not to be fully understood or appreciated." ~ Ralph Waldo Emerson
"The deepest principle in human nature is the craving to be appreciated." ~ William James
"One is taught by experience to put a premium on those few people who can appreciate you for what you are." ~ Gail Godwin
"Once we discover how to appreciate the timeless values in our daily experiences, we can enjoy the best things in life." ~ Jerome K. Jerome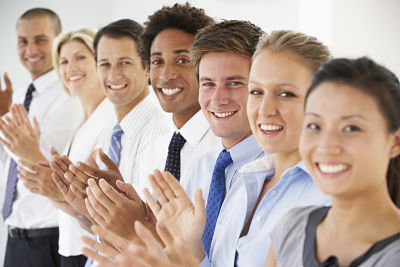 More Inspirational Quotes and
Helpful Links for Fundraising Ideas:

Gratitude Quotes

Quotes to Say Thank You

Teacher Appreciation Quotes

Charity Quotes

Fundraiser Flyers

Fundraising Flyer Ideas

List of Fundraising Ideas

Return to Home Page