A Fundraising Event Idea
Wii and Wine Night for Kids and Adults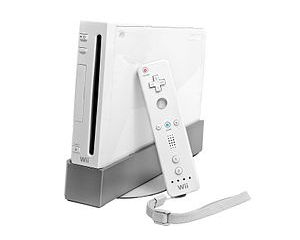 A Wii and Wine Night is a fundraising event idea for adults and children of all ages. This unique fundraising event is fun, profitable and easy to organize.
The video games are for the kids (of all ages) to enjoy. The wine is strictly for the adults! Be sure to offer fun fruit juices or fruit smoothies for the kids so they don't feel left out.
If beer is a more popular choice among your members, you can always substitute or add beer tasting to the menu!
5 Best Ways to Raise Funds with a Wii and Wine Fundraising Event
Sell Tickets to your Fundraising Event

This can be a one-time fee that includes all video games, tournaments, activities, food and beverages for the evening. You can sell these tickets in advance, at the door, or both. Consider offering a family discount to make it more affordable and appealing to larger families.



Sell New Video Games

If you have a large variety of Wii games for the children and adults to play, chances are there will be games they will be playing for the first time and would like to buy.

Don't leave money on the table! Rather than have them go out the next day to try and find the games at a local video game store or buy them online, make sure you have all games available for purchase at your fundraising event. You can also send out a video game order form after your event. Include this order form when you send your thank you letters and cards.



Sell Used Video Games

Many people who play video games have at least one game at home that they no longer use. Ask all your guests to donate their Wii games that they no longer play to your non-profit before your fundraising event.

You can then sell these used games at your Wii and Wine Night to raise extra funds for your non-profit.



Charge for a Taxi Service

Wine and driving don't mix well together! Ask volunteers to sign up beforehand to be designated drivers. Sell tickets for this taxi service that will pick up your guests from their home before the fundraising event and give them a safe ride home at the end of the evening. Your non-profit raises more money... and your guests can enjoy their wine night safely.



Sell Bottles and Cases of Wine

If your guests like the wines that they taste, chances are they will want to buy a bottle or two to take home with them. Sell them bottles of wine and also cases of wine at a slightly discounted rate.
Customize Your Invitations For Your Wii and Wine Night Fundraising Event
VIDEO GAME INVITATIONS
by
birthday_shop
Find other Boy birthday party theme Invitations at
zazzle.com
These fundraising event idea invitations are easy to customize with the name and logo of your non-profit organization. Be sure to include all the details about this fun fundraising event.
If you are on a limited budget, consider asking a local or national business to sponsor your Wii and Wine Night invites. In exchange for their donation you can offer to place their logo and details on the invite, as well as an acknowledgment of their kind contribution.


Click here for more unique fundraising event ideas. 

Click here for a complete list of new and unique fundraising ideas