An Easy Fundraising Idea:
Host A Resume Writing Workshop
This easy fundraising idea works well for any nonprofit, including:
You can raise funds for your charity by hosting a resume writing workshop and fundraising event.
At the same time you will be helping business owners, recruiters, the unemployed and the under-employed in your community.
How to Find the Ideal Location for this Easy Fundraising Idea
You can host this easy fundraising event in almost any location that has sufficient seating room, tables and chairs, and space for an easel, blackboard, whiteboard or ideally, a smart board.
At a minimum people can work on their resumes on paper, and then type the final draft up at home. The best situation however, would be to host this event in a computer lab, a classroom, or in an office setting that is well-equipped with multiple computers.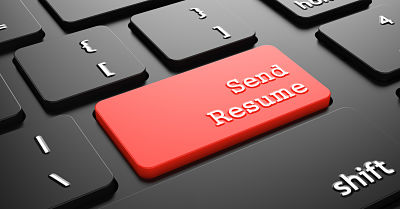 The best case scenario would include computers that have high-speed internet access. This is not crucial, but it does make it easier for people to find free resume templates and online examples.
Invite all the participants to bring in their resumes. You can start the fundraising event off with attendees working in small groups to critique each others resumes.
Sometimes a fresh set of eyes is all it takes to find the obvious grammar and spelling mistakes, and to ask the right questions that an interviewer might ask.
If your non-profit doesn't have the available space for this easy fundraising idea, you can ask the local library, community center, community college or a neighborhood school if you can use their property for your fundraiser. You may wish to team up with a school or another charity and split the profits.
Invite Professional Resume Writers, Headhunters, Recruiters and Employers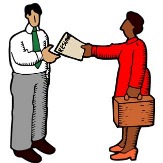 Invite professional resume writers, directors of human resources from local businesses, and recruiters to your fundraiser.
Ask as many career professionals as possible to volunteer their time to help you raise funds for your organization.
They'll be getting great publicity for their services, and reaching prospective clients too. This is not only an easy fundraising idea, but a win-win situation for everyone involved too.
How to Raise Additional Funds at Your Fundraising Event
Charge an Entrance Fee
You can charge everyone that attends this fundraising event a small entrance fee.
Charge a Resume Review Fee
If someone wants their resume reviewed by a professional resume writer, you can charge a review fee.
Charge a Resume Writing Fee
Attendees can sign up to have their resume written by a professional, either at your fundraising event or at a later date.
Sell Quality Resume Paper
Ask a local office supply store to sponsor your event and donate a supply of resume paper.
Sell Snacks and Beverages
You can choose to sell snacks and drinks, or you can have a catered lunch or dinner. Depending on the seating arrangements, you may choose a sit-down affair or prefer to have a buffet-style meal that people can eat while standing.
Sell Books about Resume Writing, Job Interviews and Career Choices
Ask a bookstore to give you books on consignment for you to sell at your fundraiser. Your non-profit can earn a commission on every book you sell. Simply return the unsold books at the end of the fundraising event.
Sell Raffle Tickets
Ask clothing stores to donate gift certificates for professional business attire. Briefcases, laptop computers, smart phones and organizers also make suitable prizes for this raffle.
A Money-Making Idea
If you like this idea but you are not affiliated with a non-profit organization, you can make money for yourself and a charity too.
Approach a school, church, or other non-profit and ask them if they would like you to organize this fundraising event for them. You can then charge them a fee for your time and promotional expenses. 


Need Another Easy Fundraising Idea? Try a 50-50 Raffle